The final day of Goafest 2023 began on a melodious note, featuring captivating sessions and thought-provoking discussions on creativity. With industry experts and creative minds engaging in knowledge seminars and the prestigious ABBY One Show Awards, the event reached its climax. The day started with a mesmerizing performance by Papon, an acclaimed Indian Playback Singer, setting the stage for a day filled with inspiration and innovation.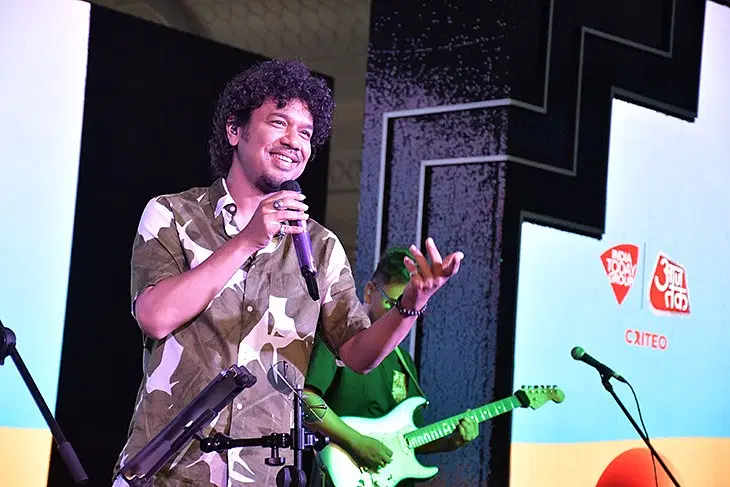 Goafest 2023:
What's happening at Goafest today?
Embodying the Future of Creativity: Seven Principles by Nick Law
The final day at Goafest kicked off with a Knowledge Seminar titled "Seven Principles For The Future Of Creativity," led by Nick Law, Global Creative Chairperson of Accenture Song. This session, hosted by Anymind, delved into the importance of establishing and embodying principles as a brand. Nick emphasized the need for consistency and dynamism within companies, stating that the industry often overlooks the necessity of being adaptable.
Nick Law introduced a set of principles designed to ignite a fresh perspective on the future of creativity. These principles serve as a guiding light for artists, designers, marketers, and anyone looking to tap into the power of creative potential. Throughout the session, Law shared profound insights and a deep understanding of the ever-evolving creative landscape.
Embracing Creativity, Technology, and Collaboration for Innovation
The seven principles for the future of creativity, as guided by Nick Law, emphasize the significance of embracing creativity, technology, and collaboration to drive innovation. They enable the creation of meaningful experiences and effective creative solutions in the ever-changing digital landscape. These principles revolutionize the way brands connect with audiences and shape the future of advertising.
Masterclass 1: The Art of Storytelling by Bharat Avalani
Day 3 of Goafest also featured two enlightening master classes. The first masterclass, conducted by Bharat Avalani, visionary founder and CEO of Connecting the Dots Marketing Consultancy, explored the art of storytelling. With a focus on AFAA's theme of "Communicators as Storytellers," the session highlighted the profound role stories play in shaping brand experiences. Avalani emphasized that people are naturally drawn to stories about other people, making storytelling an essential tool for brands. The masterclass emphasized consumer insights, strategy, and brand communication through the art of storytelling.
Masterclass 2: Dynamic Video Optimization by Rahul Joshi
The second masterclass, presented by Rahul Joshi, uncovered the power of Dynamic Video Optimization (DVO) in video advertising. The session, titled "Silverpush — Dynamic Video Optimization: Unlocking the Full Potential of Video Advertising," showcased the immense potential of video advertising and provided strategies to optimize its impact for maximum results.
Rahul Joshi's primary focus was to develop sustainable technology that excites marketers about video content and drives conversions. The masterclass also explored ways in which advertisers can enhance conversions and create a significant impact through DVO and storytelling. Rahul concluded the session by demonstrating how DVO enables advertisers to tailor their product presentations based on region, language, or user behavior, using the example of Silverpush's Himalaya face wash campaign.
Goafest 2023 concluded on a high note, leaving attendees inspired and equipped with valuable insights. The event celebrated the power of creativity, storytelling, and technological innovation in shaping the future of advertising.
With captivating performances, knowledge seminars, and masterclasses by industry experts, Goafest proved to be an extraordinary platform for industry professionals to connect, learn, and unlock their creative potential.
Goafest – ABBY Awards 2023
On the third day of Goafest 2023, the ABBY One Show Awards were announced in 15 categories. Leo Burnett India emerged as the big winner, securing the title of Creative Agency of the Year with five gold awards. Law & Kenneth Saatchi & Saatchi Pvt Ltd and FCB Group took the second and third positions, respectively.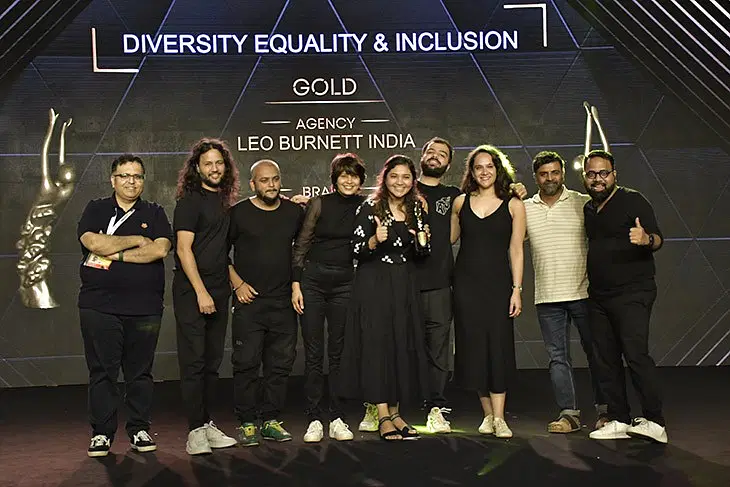 Leo Burnett India was also recognized as the Branded Content & Entertainment Specialist Agency of the Year, winning two gold awards. Enormous and Tribes Communications ranked second and third in this category. Additionally, Leo Burnett India won the Brand Activation & Promotions Specialist Agency of the Year title, with two gold awards and one Grand Prix.
Good Morning Films was named the Video Craft Specialist of the Year, receiving five gold awards. Chrome Pictures Media LLP and Scarecrow M&C Saatchi won one gold award each in this category.
In the Audio-Visual TV, Cinema, Digital, OTT (Below 1 min duration) category, three gold awards were given. Leo Burnett India won three gold awards, Law & Kenneth Saatchi & Saatchi Pvt Ltd won two gold awards, and Enormous won one gold award. In the Audio-Visual Cinema, TV, Digital, OTT (1 minute and above) category, FCB Group won two gold awards, while Wunderman Thompson India and Grey India won one gold award each.
McCann Worldgroup India received the Young Maverick award for their campaign 'Shagun Ka Lifafa' for the brand Ujjivan Small Finance Bank.
The awards were announced in 15 categories, including Video Craft, Audio, Branded Content & Entertainment, Green Award, Brand Activation & Promotions, Diversity, Equality & Inclusion, Out of Home (Ambient media), Still Print, Still Digital, Audio-Visual TV, Cinema, Digital, OTT (1 min and above), Young ABBY Awards, Young Maverick, Red Abby & Integrated ABBY.