During the IPL 2023, JioCinema provided free streaming of cricket matches. The OTT platform achieved a world record with over 32 million viewers simultaneously watching the IPL finale between Chennai Super Kings and Gujarat Titans. This marked the first time IPL matches were streamed for free, shortly after JioCinema obtained the streaming rights.
JioCinema breaks world record
JioCinema, the streaming platform, has not only broken its own record for the fourth time this season during the IPL (Indian Premier League) 2023 but has also surpassed the previous record set during the India vs. New Zealand semi-final match in the ICC 2019 World Cup on Disney+Hotstar, which had 2.53 crore viewers.
The platform achieved this feat by garnering over 3.2 crore viewers for the IPL finale between Chennai Super Kings and Gujarat Titans, marking the first time IPL matches were streamed for free after JioCinema secured the streaming rights.
In the past week, JioCinema has witnessed significant milestones in terms of viewership. It crossed the 2.5 crore concurrent viewers mark twice. The first instance occurred during the playoff match between Gujarat Titans and Chennai Super Kings on May 24th, which saw MS Dhoni-led CSK emerging victorious with a 16-run margin.
The second instance took place during the eliminator match between Gujarat and Mumbai Indians on May 26th.
🚨 Record 3.3 Crore Concurrent Viewers for IPL 2023 Finals on Jio Cinema

First Time Ever for any Digital Platform in India & Probably the New World Record

Disney+ Hotstar used to charge Subscription, Mukesh Ambani made IPL Streaming Free

— Ravisutanjani (@Ravisutanjani) May 29, 2023
Throughout this IPL season, JioCinema has consistently set and broken multiple records. On April 17th, a staggering 24 million viewers tuned in to witness Chennai Super Kings successfully defend against Royal Challengers Bangalore, securing an 8-run victory.
Another record-breaking moment occurred on April 12th, when JioCinema reached its highest concurrency of 22 million viewers during a match where CSK, led by Dhoni, secured a win against Rajasthan Royals with the highest strike rate of the game.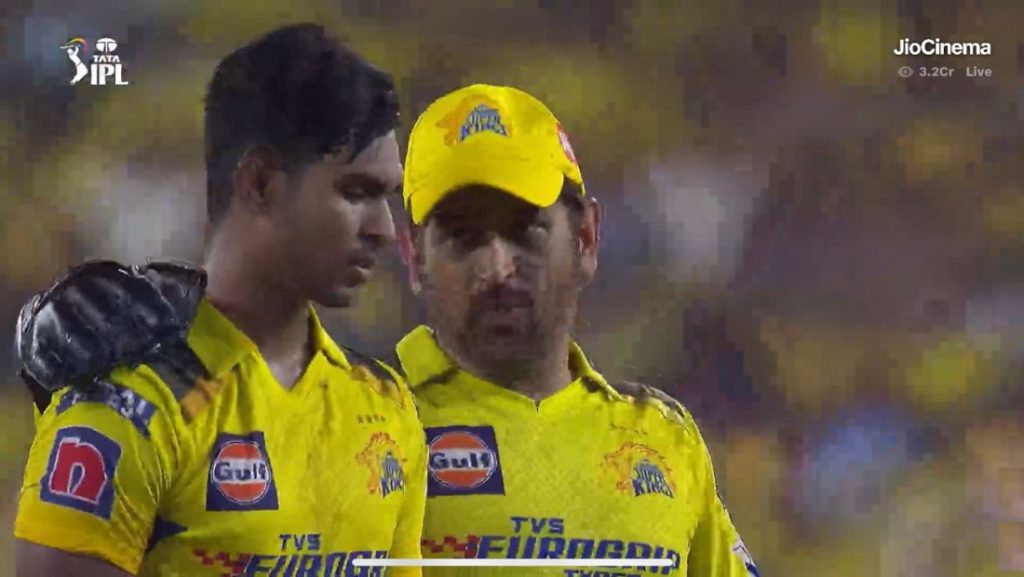 The average streaming time per viewer per match has exceeded 60 minutes, indicating the strong engagement and interest of the viewers. In a recent announcement, JioCinema revealed that the total number of video views on their platform had surpassed 1.3 billion, establishing a new world record.
In terms of offerings, JioCinema introduced a paid subscription plan called JioCinema Premium, which is priced at Rs 999 annually. Subscribers to JioCinema Premium gain exclusive access to HBO shows, Max Originals, Warner Bros films, and content from Voot Select.
Additionally, the streaming service has partnered with NBCUniversal to launch a dedicated Peacock hub, providing thousands of hours of movies and TV shows starting next month.
JioCinema continues to cater to the Indian audience by offering free streaming of Indian movies and series, including recent releases like Vikram Vedha and Bhediya.
Overall, JioCinema's performance in this year's IPL has been outstanding, with record-breaking viewership numbers, the introduction of a premium subscription plan, and partnerships with renowned entertainment companies, all contributing to its success in the streaming industry.