In an eagerly awaited development, director Hansal Mehta is set to captivate audiences once again with his upcoming series, "Scam 2003: The Telgi Story." Following the resounding success of his blockbuster project, "Scam 1992: The Harshad Mehta Story," and Scoop: The story of Jigna Vora, Mehta's latest venture promises to delve into another enthralling real-life financial scandal that shook the nation.
Scheduled for release in just a few months, "Scam 2003: The Telgi Story" serves as a sequel to its predecessor, further solidifying Mehta's reputation as a master storyteller. While he shared co-directing credits with his son in the first season, this time Mehta will take on the role of showrunner, leaving the directorial reins in the capable hands of Tushar Hiranandani.
The Story Behind Scam 2003: The Telgi Story
The series revolves around the compelling narrative of Abdul Karim Telgi, a notorious counterfeiter who orchestrated an extensive operation involving the production of fake stamp papers. The audacious scam spanned across multiple states, leaving a trail of disbelief and shock in its wake. Journalist Sanjay Singh, who broke the news, chronicled the astounding events in his Hindi book, "Reporter ki Diary," which forms the basis for the web series.
Reflecting on the immense success of "Scam 1992: The Harshad Mehta Story," Mehta shared his sentiments, saying, "During 'Scam,' we just wanted the project to finish. We were so tired and had spent sleepless nights completing it that we wanted to get it over with." Recalling the intense production process, he revealed the relentless efforts poured into delivering the episodes on time, with the final episode being completed 36 hours after the ninth.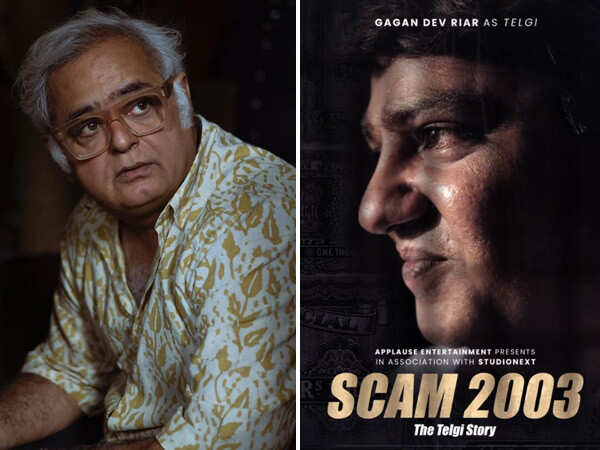 However, the overwhelming response and the transformative impact it had on actor Pratik Gandhi's life served as a testament to the show's resounding success. For Mehta, this recognition and appreciation fuel his desire to continue telling impactful stories.
In "Scam 2003: The Telgi Story," Mehta returns to the series with an unwavering commitment to delivering an authentic and gripping narrative. While he assumes the showrunner role, his collaboration with Tushar Hiranandani ensures that the essence of Mehta's directorial prowess remains intact. Viewers can anticipate an immersive journey into the depths of Telgi's illicit empire, vividly brought to life by Mehta's distinct storytelling style.
As the release date draws near, audiences eagerly await the unveiling of "Scam 2003: The Telgi Story," poised to be another stellar addition to Hansal Mehta's illustrious repertoire. With the power to captivate and inspire, Mehta's work continues to prove that storytelling has the potential to change lives and shed light on the darkest corners of society.