Ravindra Jadeja's exceptional performance in both batting and bowling played a pivotal role in Chennai Super Kings' (CSK) victorious journey to secure their fifth IPL 2023 championship. Not only did he take a crucial wicket by dismissing Shubman Gill, but he also showcased his brilliance in the final over of the match, leading CSK to a thrilling five-wicket win over the Gujarat Titans (GT).
With 13 runs required off the last over, Jadeja displayed his batting prowess by hitting a six and a four off Mohit Sharma's bowling on the final two deliveries. CSK's triumph in the IPL final enabled them to match the record of their arch-rivals, the Mumbai Indians, by winning five IPL titles.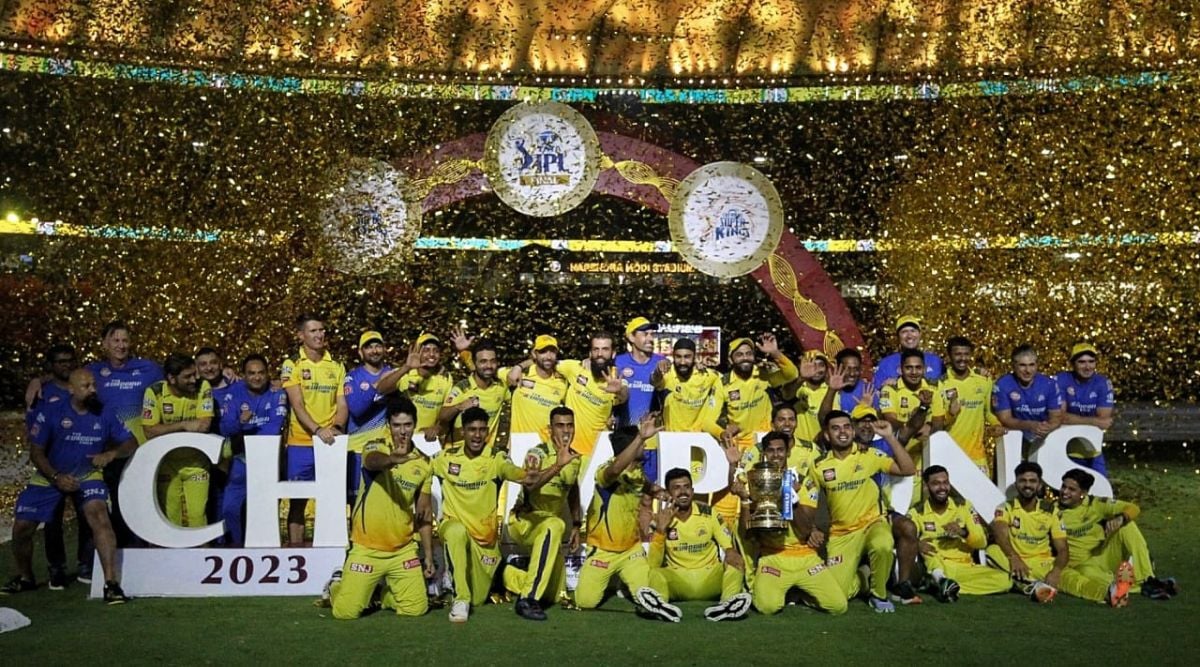 During the celebrations, Jadeja's wife, Rivaba, who is a Member of Parliament from the Bharatiya Janata Party (BJP) representing Jamnagar, couldn't hold back her emotions and became teary-eyed. She joined in the jubilation with the star all-rounder and their daughter, Nidhyana, as they commemorated CSK's victory.
After the match, Jadeja dedicated the win to the legendary 'Captain Cool,' MS Dhoni, expressing his gratitude and admiration for his former captain. He also expressed his heartfelt appreciation to the fans who braved the rain, which had caused the match to be washed out on May 28 and delayed to the Reserve Day (May 29) in Ahmedabad.
Ravindra Jadeja's exceptional all-round performance played a significant role in CSK's fifth IPL triumph. His match-winning efforts in the final over, along with the emotional celebrations shared with his family, added an extra layer of significance to the victory. Jadeja's dedication to MS Dhoni and appreciation for the fans further highlighted the team's unity and gratitude for their support throughout the tournament.
"Feeling amazing winning fifth title in front of my home crowd. They have come in big numbers to support CSK. This crowd has been amazing. They were waiting for rain to stop till late night," Jadeja said.
"Want to say big congratulations to CSK fans. Want to dedicate this win to one of the special members of our team – MS Dhoni. I was just thinking that I need to swing hard no matter what. Yeah, anything can happen. I was looking to hit straight because Mohit can bowl slower ones. Want to say congratulations to each and every fan of CSK. Just keep cheering the way you've been cheering," Jadeja told the broadcaster after the match.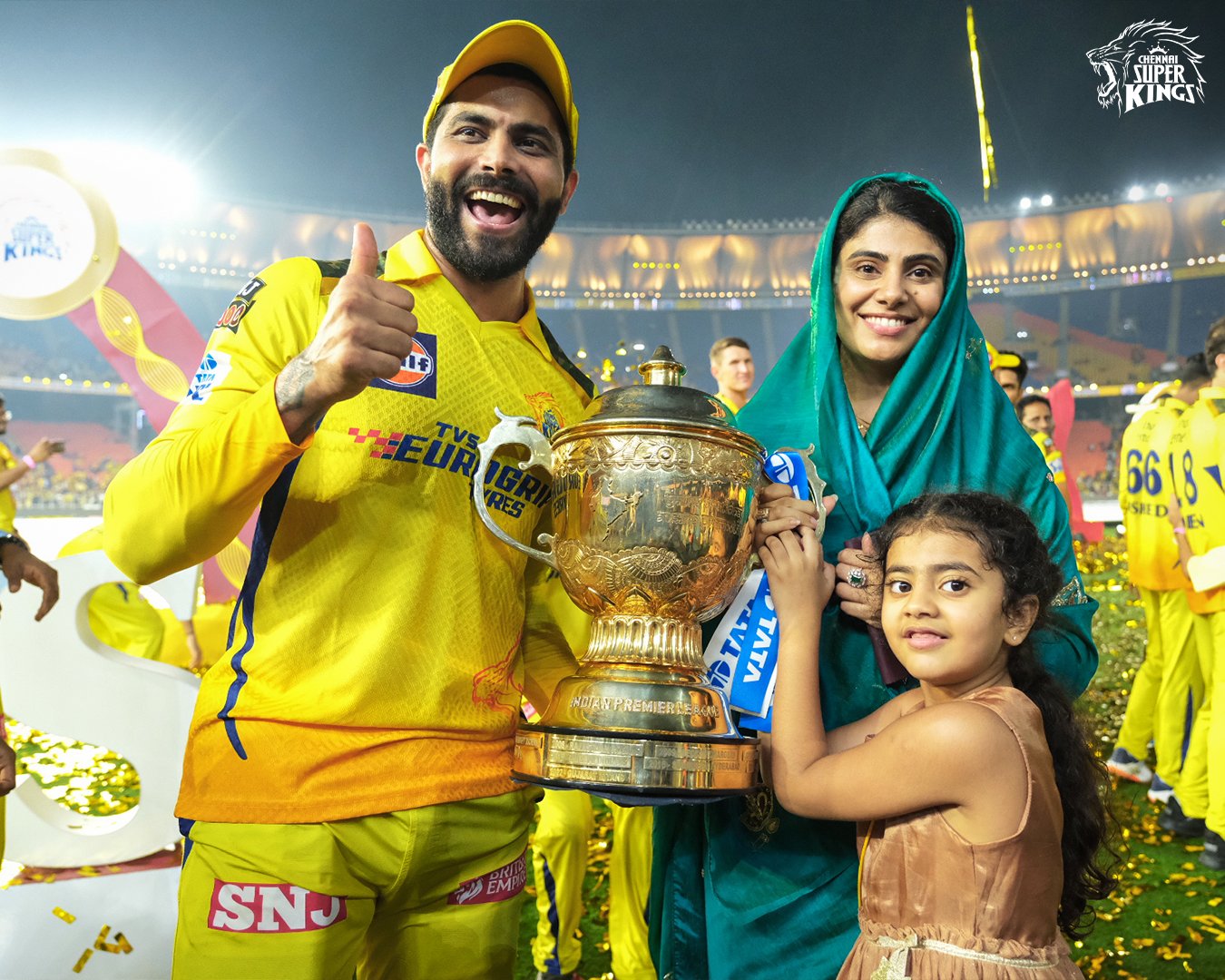 Also Read:
Fact Check: Is MS Dhoni retiring from cricket after CSk's IPL 2023 win?
12 million orders placed during IPL 2023, 'Biryani wins trophy': Swiggy
Who is Ravindra Jadeja's wife Rivaba Jadeja?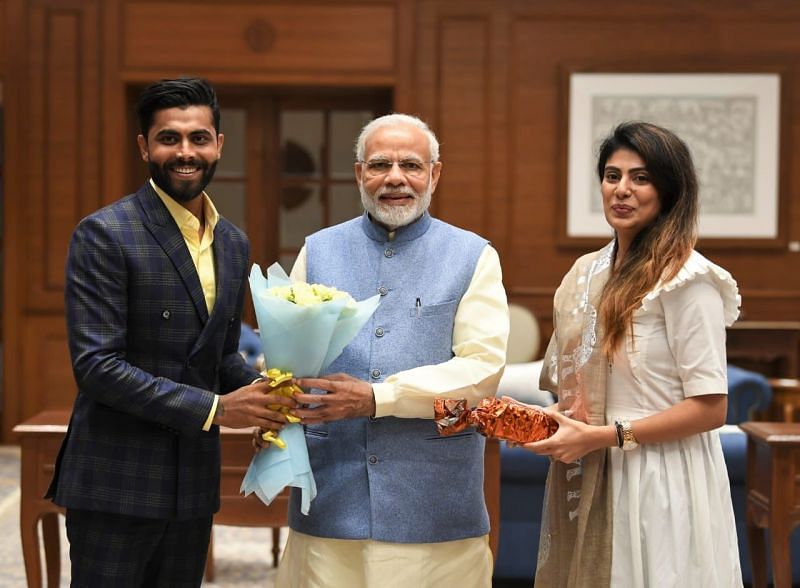 Rivaba Jadeja, the wife of Ravindra Jadeja, is an active politician and member of the Bharatiya Janata Party (BJP). She was born in 1990 to Hardev Singh Solanki, a businessman, and Prafullaba Solanki, who worked for the Indian Railways. Notably, she is also the niece of Congress politician Hari Singh Solanki.
Rivaba Jadeja, previously known as Riva Solanki, holds a degree in Mechanical Engineering from the Atmiya Institute of Technology and Science in Rajkot. Prior to officially joining the BJP in 2019, she served as the chief of the women's wing of Karni Sena, an organization focused on upholding Rajput traditions and values.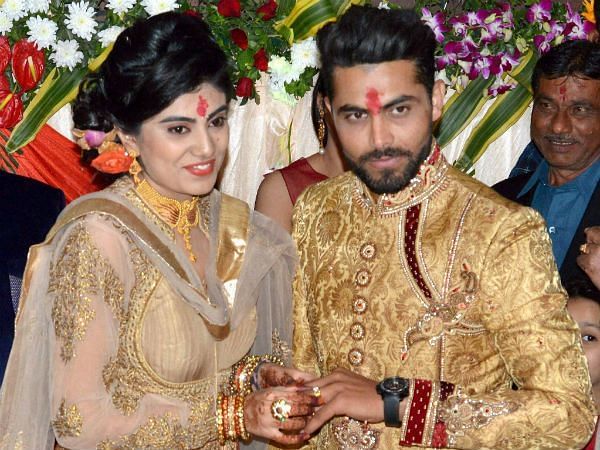 The couple's path crossed at a party, where Ravindra Jadeja's wife, Rivaba, had already established a friendship with Jadeja's sister, Naina. Their connection grew stronger at the party, leading them to embark on a romantic relationship. Shortly thereafter, they announced their engagement on February 5, 2016, at one of Ravindra Jadeja's own restaurants called 'Jaddu's Food Field.' Ravindra Jadeja took to his Twitter account to share the news with his fans.