Welcome to the world of artificial intelligence, A.I. Marketing Strategy! In this article, we will explore how businesses can leverage A.I. to scale up their operations and achieve remarkable growth in 2023. A.I. has revolutionized various industries, and marketing is no exception. By harnessing the power of intelligent algorithms and data analysis, businesses can make informed decisions, personalize customer experiences, and automate their marketing efforts.
II. Understanding A.I. Marketing Strategy
A. What is A.I. Marketing Strategy
A.I. marketing strategy refers to the integration of artificial intelligence technologies into marketing processes to enhance effectiveness and efficiency. It involves leveraging machine learning, predictive analytics, and natural language processing to gain insights, make data-driven decisions, and deliver personalized experiences to customers.
B. Importance of A.I. in Marketing Strategy
The use of A.I. in marketing has become increasingly important due to its ability to process vast amounts of data in real time and extract valuable insights. A.I. algorithms can analyze customer behavior, identify patterns, and predict future actions, allowing businesses to tailor their marketing efforts accordingly. By understanding customer preferences and delivering personalized messages, businesses can build stronger relationships and drive higher engagement.
III. Implementing A.I. Marketing Strategy
To successfully implement an A.I. marketing strategy, businesses need to focus on three key areas: data analysis and insights, personalized customer experience, and automation and efficiency.
A. Data Analysis and Insights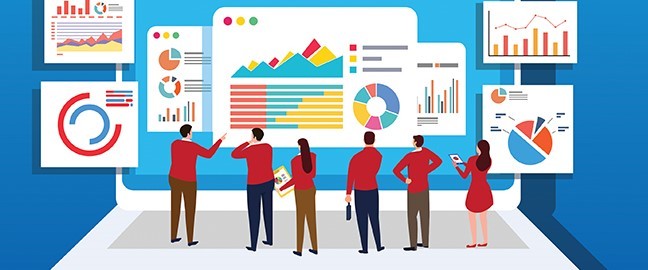 A.I. marketing relies heavily on data analysis to uncover hidden patterns and trends. By leveraging advanced analytics tools, businesses can gain a deep understanding of customer behavior, preferences, and purchasing habits. This valuable information enables businesses to create targeted campaigns, optimize their marketing channels, and improve overall performance.
B. Personalized Customer Experience
One of the key advantages of A.I. marketing is its ability to deliver personalized experiences at scale. A.I. algorithms can segment customers based on various attributes, such as demographics, interests, and purchase history. This segmentation allows businesses to create highly tailored content and recommendations, leading to increased customer satisfaction and loyalty.
C. Automation and Efficiency
Automation plays a crucial role in A.I. marketing strategy. By automating repetitive tasks, such as email marketing, lead scoring, and content distribution, businesses can free up valuable time and resources. A.I.-powered automation tools can handle complex workflows, analyze data in real-time, and trigger personalized interactions, ensuring efficiency and accuracy in marketing operations.
IV. Benefits of A.I. Marketing Strategy
Implementing an A.I. marketing strategy brings numerous benefits to businesses seeking growth and success in 2023.
A. Improved Targeting and Segmentation
A.I. enables businesses to target the right audience with precision. By analyzing vast amounts of data, businesses can identify the most relevant customer segments and create highly targeted campaigns. This level of granularity leads to improved conversion rates and a higher return on investment (ROI).
B. Enhanced Customer Engagement
Personalized experiences generated by A.I. marketing strategies drive higher customer engagement. When customers receive tailored messages, offers, and recommendations, they feel understood and valued. This fosters a sense of loyalty and encourages repeat purchases and referrals.
C. Increased ROI and Conversion Rates
By leveraging A.I. marketing strategies, businesses can optimize their marketing efforts and allocate resources more effectively. The ability to analyze data in real-time and make data-driven decisions leads to increased conversion rates and a higher ROI. Businesses can identify which marketing channels are performing best, allocate budgets accordingly, and optimize campaigns for maximum impact.
V. Challenges and Considerations
While A.I. marketing offers significant advantages, businesses must be mindful of certain challenges and considerations.
A. Data Privacy and Security
Collecting and analyzing vast amounts of customer data raises concerns about privacy and security. Businesses must prioritize data protection and ensure compliance with relevant regulations. Implementing robust security measures and obtaining proper consent from customers are essential steps in maintaining trust and mitigating risks.
As A.I. becomes more sophisticated, businesses must be mindful of ethical considerations. A.I. algorithms should be used responsibly and transparently, avoiding biases and discriminatory practices. It is crucial to regularly audit and review the algorithms to ensure fairness and ethical use.
VI. Steps to Implement A.I. Marketing Strategy
To implement an effective A.I. marketing strategy, businesses can follow these steps:
A. Define Goals and Objectives
Clearly define the goals and objectives that the A.I. marketing strategy aims to achieve. Whether it's improving customer engagement, increasing sales, or optimizing marketing spend, having a clear direction is essential for success.
B. Gather and Analyze Data
Collect relevant data from various sources, such as customer interactions, website analytics, and social media platforms. Use advanced analytics tools to analyze the data and extract actionable insights.
C. Select and Implement A.I. Tools
Evaluate and choose the AI marketing tools that align with your business objectives. Consider tools for data analysis, AI marketing websites, personalization, automation, and customer relationship management. Implement these tools within your existing marketing infrastructure.
D. Monitor and Optimize Performance
Continuously monitor the performance of your A.I. marketing strategy. Track key metrics, such as conversion rates, customer satisfaction, and revenue. Use the insights gathered to optimize your campaigns, fine-tune targeting, and refine your A.I. models.
VII. Real-Life Examples of A.I. Marketing Success
Numerous businesses have successfully implemented A.I. marketing strategies to achieve remarkable results. For example, a leading e-commerce company used A.I.-powered recommendations to personalize product suggestions for individual customers, resulting in a 15% increase in average order value and a 12% increase in customer retention. Look at some of the best AI advertising campaigns.
VIII. Future Trends in A.I. Marketing
The field of A.I. marketing is rapidly evolving, and several exciting trends are emerging. Some of these Future trends in A.I. marketing include voice search optimization, chatbot integration, and hyper-personalization. By staying up-to-date with these trends, businesses can remain competitive and stay ahead of the curve.
IX. Conclusion
In conclusion, leveraging A.I. marketing strategies can provide businesses with a competitive edge and fuel their growth in 2023. By harnessing the power of data analysis, personalization, and automation, businesses can achieve improved targeting, enhanced customer engagement, and increased ROI. However, it's crucial to consider challenges related to data privacy and ethics while implementing A.I. strategies. By following the steps outlined and staying informed about future trends, businesses can effectively scale up their operations and achieve marketing success in the A.I.-driven landscape.
Also Read:
Bharti Airtel: Revolutionizing the Indian Telecom Industry since 1995
Manoj Modi: The right hand of Reliance chairman Mukesh Ambani
15 examples of artificial intelligence in marketing
X. FAQs
Q1. Is implementing A.I. marketing strategies costly?
Implementing A.I. marketing strategies may require an investment in tools and resources. However, the long-term benefits, such as increased ROI and improved efficiency, often outweigh the initial costs.
Q2. Can small businesses benefit from A.I. marketing strategies?
Absolutely! A.I. marketing strategies can be tailored to suit businesses of all sizes. Many affordable A.I. tools and platforms are available that cater specifically to small businesses.
Q3. How can A.I. marketing strategies improve customer engagement?
A.I. marketing enables businesses to deliver personalized experiences, targeted offers, and relevant recommendations to customers. This level of personalization enhances customer engagement and fosters stronger relationships.
Q4. Is there a risk of A.I. bias in marketing strategies?
Yes, there is a risk of A.I. bias if not properly managed. It's crucial to regularly audit and review A.I. algorithms to ensure fairness, transparency, and ethical use.
Q5. Can A.I. marketing strategies be applied to all industries?
Yes, A.I. marketing strategies can be applied across various industries. The key is to understand the specific needs and characteristics of the industry and tailor the strategies accordingly.